by Dinorah de Haro
Leaving the world a little better than we found it, and contributing to generating health, well-being, education, and opportunities in the communities we take part in, are the reasons behind Solmar Foundation. It is an honor for me to share with you part of the actions that took place during April, a month filled with many smiles, many friends who joined our cause, and many achievements. Join me on this exciting journey!
---
.
April 2
April 2nd is International Autism Day, a date that commemorates the dedication and thriving of many parents raising children diagnosed with autism spectrum disorders. It is the day we embrace the beginning of a path that started from the moment a kid is diagnosed with autism, but one of many blessings indeed. To celebrate, we invited everyone who wanted to join us on a virtual walk to raise funds for this cause, and we achieved an impressive total of $383,317 pesos, around $19,000 USD!
Being myself a mother of a child with autism, my beloved Pablo, I find it more than inspiring all the work we undertake at Solmar Foundation to support institutions and organizations that provide continuous support to children and adolescents with autism, as well as to their families.
Our deep appreciation for helping to raise these funds!
---
.
April 5
As a token of our appreciation for the work carried out by our Front Desk colleagues at the Solmar Hotels & Resorts properties, Solmar Foundation surprised them with a beautiful painting by the talented local artist, Benito Jiménez Benito Jimenez Art.
They are the ones who are in charge of extending an invitation to our guests and members every day to donate $10USD that can be charged to their hotel account, if they agree.
Thank you team, for being a part of our efforts to benefit our community!
---
.
April 7
Sports are an integral part of a healthy, active society focused on achieving common goals, and being aware of this, we invited our entire community to participate in the "Football challenge" to win a complete kit to dress their soccer team consisting of:
16 complete uniforms for 7 to 10-year-old children
2 goalkeeper uniforms (children)
2 goalkeeper gloves
2 balls
1 balloon
2 coach shirts (adult size large)
18 shirts for truncheon (All sizes)
1 pump for balls
18 thermos
1 tactics board for the coach.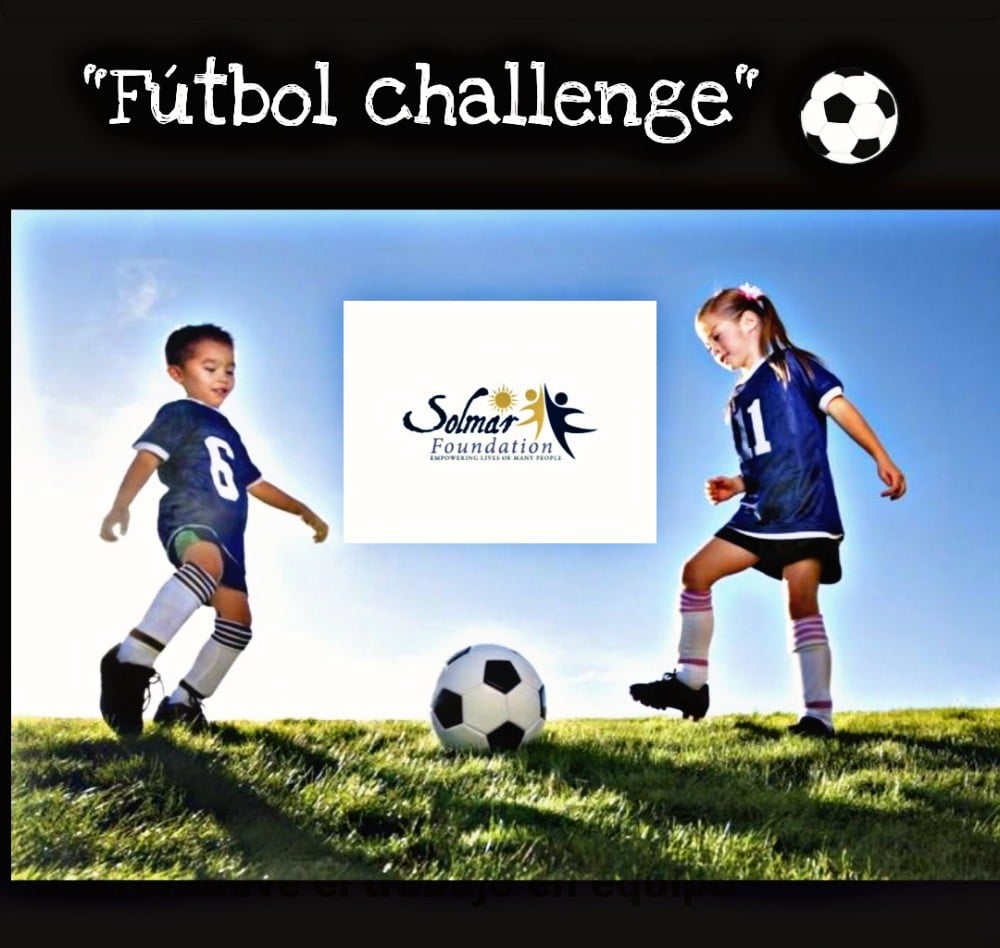 A super complete kit valued at $ 18,000 pesos!
---
.
April 14
We could not be more proud of the generous spirit of the youth in our community, who are looking for ways to support and extend their arms to be of help to those who have different opportunities. Such is the case of Jimmy Verrue, Erika Coatzin and Antonio Rodriguez who are the owners of the Apapuchi Colectivo, which offers a space for other entrepreneurs, artists and artisans to display their pieces.
But not only that, these young people organize different campaigns every month to positively impact the Los Cabos community through foundations and associations, and this time they organized a "Swap Party" in alliance with Tropical Kitchen to bring clothes to those who love it the most. need.
Thanks from the bottom of my heart!
---
.
April 17 and 18
Our great friends from Red Autismo AC organized an incredible bazaar of items such as ceramics, clothes, toys, paintings and much more, to raise funds for this noble civil association, and it was a great pleasure to help spread the voice about this action so that they could reach their goal.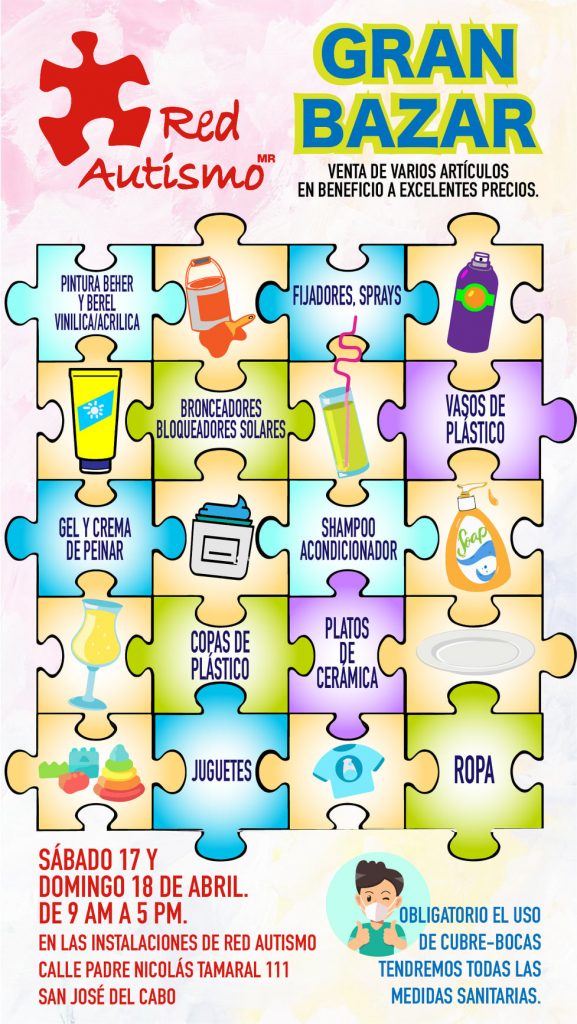 Congratulations friends!
---
.
April 19th
A motivated mind is a great engine to achieve new goals, and this day we had the great honor of having as a guest the Coach in Personal Achievement, Saharaid Pita, who gave the Conference on Self-Esteem for Women, focused on helping empower women in vulnerable situations. A space that lead to reflection and growth.
Thanks to Saharaid, and especially to the women who attended the conference!
---
.
Apr 22
There is no doubt that recreational spaces are a fundamental part of the lives of the people who live in Los Cabos, that is why we continuously support our friends from Ciclovía Recreativa to join forces and raise funds to continue enjoying this space with periodic maintenance and conditioning.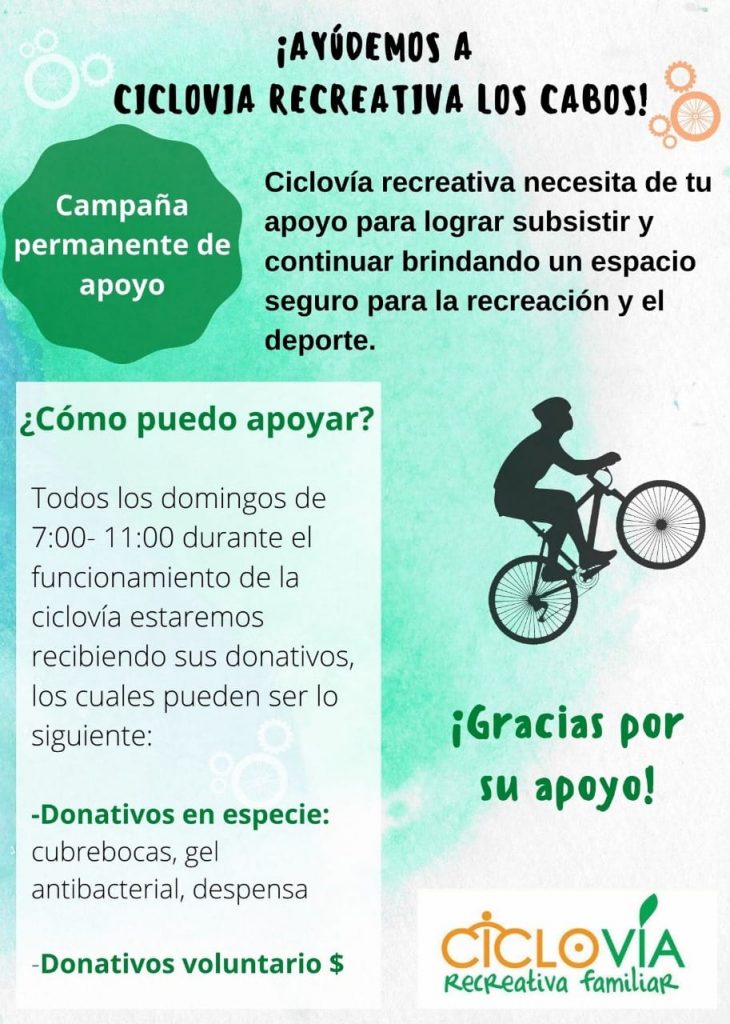 Together we are more and we can achieve even more!
---
.
April 27
A healthy smile begins with proper tooth brushing, and Mr. Richardson donated dozens and dozens of toothbrushes for these little ones to continue with their personal hygiene routine.
Thank you Mr. Richardson!
---
.
April 29
Recycling is one of the actions that we can follow to take care of our environment and to help maintain a clean world, and part of the responsibility of the hotels that are part of Solmar Hotels & Resorts is to recycle and reuse to reduce waste to a minimum. Instead of disposing of our employees' uniforms once they are renewed, we leave them in perfect condition and donate them to people in less favorable conditions.
Thanks to our Uniforms Department for leaving them as new and ready to be used by so many people. Which actions do you take to recycle?
---
.
April 30
The happy face of a child has the power to light up the world, so on Children's Day, which is celebrated on April 30th in Mexico, we embarked on a journey spreading smiles and toys to the communities that we have the privilege to help firsthand.
Even when you can't see their big smiles, their lit-up eyes say it all!
Happy Children's Day!
---
.
Would you like to join forces with us? Please contact me, Dinorah de Haro – Solmar Foundation's Director at +52 (624) 145 7575 Ext. 74550 or feel free to write to info@solmarfoundation.org to learn about new and existing projects, and the way you can help.