by Dinorah de Haro
One of the missions behind Solmar Foundation is to prove how goodness, generosity, and empathy act as the force to move mountains. The greatest gift you can get in return is the handful of smiles brightening your day and getting deep into your heart.
Knowing that we are helping to create a positive impact and promoting a life change in Los Cabos' communities is our everyday motivation.
So I extend an invitation for you to take a look at the amazing smiles we received in May! Hope you enjoy them!
---
May 1
Last month we launched an invitation to the Los Cabos community, to take part in the "Football challenge" in order to win a complete soccer kit. We are very thankful for the enthusiasm shown by the people who attended the call. Here some of the winners showing off their brand new uniforms and equipment!
Let's keep promoting sports among our children, as it is a key factor to lead a healthy life: physically and mentally. It reduces the risk of obesity, increases cardiovascular fitness, promotes growth and development, improves gross motor skills, boosts confidence and self-esteem, reduces stress and depression, helps achieve higher academically and higher goals and improves social interaction skills.
---
May 5
This is what we call "Inspiring others" with actions. We couldn't feel more thankful for the growing number of helping hands that join our efforts to reach more and more people with loving actions.
Thank you to the Lammerdings for all the supplies and food for the community soup kitchen!
We wish all our friends and Members a handful of blessings coming back to each one of them.
---
May 7
Thank you friends from the renowned national magazine, Conexión360 Marketing y Resp. Soc., for publishing the article "Solmar Foundation, recognized for their efforts to link tourism with social work".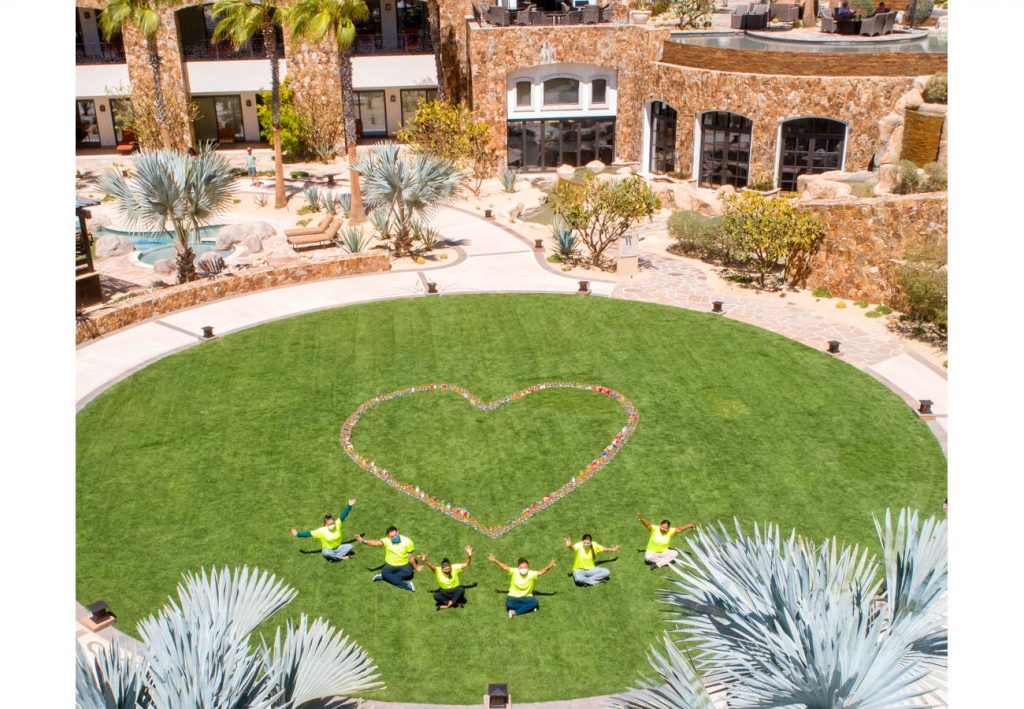 We are only the medium to reach as many people as possible living in vulnerable conditions and bring the tools to build self-sufficient, harmonious, healthier and happier lives.
You can find the whole article on this link (Spanish)!
---
May 10
We received this day with a fantastic interview held at the radio station: RADIO DIFERENTE, together with our friend Cecilia Portilla from Building Baja's Future, celebrating Mothers' Day and spreading the word about the work done at Solmar Foundation.
After the interview, we headed to bring presents to the mothers we hold in our hearts.
Happy Mothers Day!
---
May 14
This day we announced the last two dates open to take the artisan jewelry workshops aiming to provide a tool for the women in our communities to generate their own resources. To our delight, not only women are interested in building better futures for themselves learning the craft of jewelry. A gentleman was present in this last session, and we feel proud of lending a hand to those who work hard and benefit from these free workshops.
Congratulations to all the attendees!
---
May 17
Mr. and Mrs. Bruce asked for our help to buy different articles, food and supplies for people in need they have had the opportunity to meet personally. We said "Yes!" immediately and all these boxes filled with goods are now on their way to bring help and hope to our community!
It is a great pleasure to be of help to those who look for ways to help!
Thank you Mr. and Mrs. Bruce!
---
May 19
Beauty sessions for many kids and family that got a new look with haircuts done by our dearest friend Dulce Solís and volunteering women from Solmar Foundation.
You all look amazing!
---
May 21
Big applause for our friends from Amigos de los Niños who held a free dental care calendar to leave stunning healthy smiles behind!
Dr. Greg Saltis, Member of Solmar Hotels & Resorts, is the head doctor in charge of bringing dental care year after year to Los Cabos' communities.
It's been 8 years now since they started this loving program, and we've been offering free stays at our resorts in exchange for their dedication.
Thank you always!
---
May 24
It was an honor to lead the live stream: "Authenticity is born from the heart". Thank you Fundación Questro AC for this incredible invitation to inspire others to offer the best version of themselves.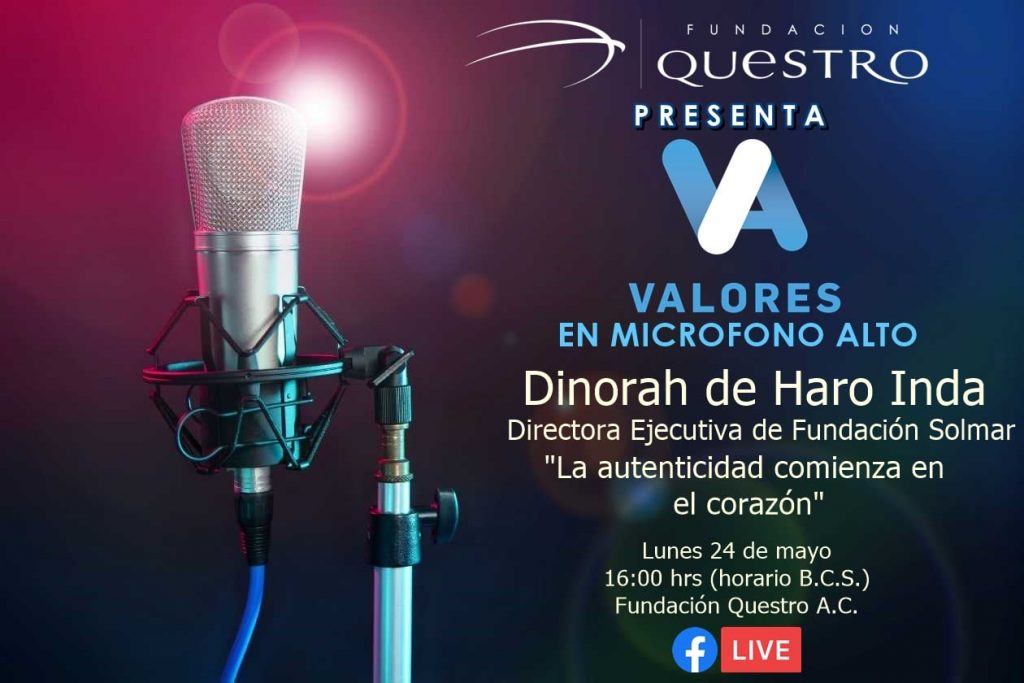 At Solmar Foundation we feel very proud for being invited to partake in the cycle "Valores en micrófono alto" Values in high microphone. You can watch the Live session in Spanish here.
---
May 26
Generosity is our fuel, but it is also our inspiration. We see —every day— so many loving actions from friends, coworkers from Solmar Hotels & Resorts, guests and Members who continually give without expecting anything in return.
We are thankful for finding supportive people around us that propel our day-to-day work. Today, we want to thank Mr. and Mrs. Lammerding: Thank you for showing so much love to our community.
---
May 28
Sowing seeds in the neighbors we are continuously monitoring and helping has borne fruits. The volunteer team at Gastelum neighbor organized an emotive birthday celebration for me, filled with surprises.
Tamales, loving people and presents went straight to my heart. How can I forget such dear details, including the lollipop a little girl made herself and gave it to me with her blessings. Too beautiful to keep it just for me, so here a collage of the moment.
Thank for being part of a beautiful day! Happy birthday to me!
---
May 31
Summer in Los Cabos can reach temperatures of 100/102 °F on average. So this season we held our last jewelry workshop on May 31st. Women from neighborhood Miranda could dedicate a day learning this beautiful art to open some opportunities for them to become self-sufficient. Thank you to all of them, especially Carolina Orozco from Solmar Foundation team, who was in charge of facilitating the workshop, bringing new knowledge and supporting these women.
We will be retaking the sessions in October. See you then!
---
Many cherished moments, won't you agree? All of them possible thanks to our friends and Members' support. We reach the unthinkable thanks to YOU!

If you would like to become an active part of this mission to bring joy, health and better lives to the people who need a hand in Los Cabos, I will be honored to provide any information for you to start being a life-changer factor to our community. Please feel free to contact me at +52 (624) 145 7575 Ext. 74550 or write to info@solmarfoundation.org.
See you on our next edition!
With love,
Dino